Our Newsletter
Lose Weight has Surprising Benefits for Your Smile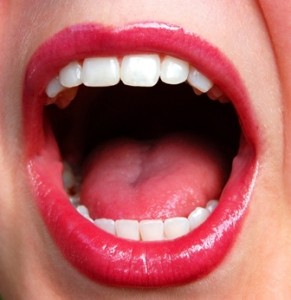 The health benefits of weight loss are many. Being overweight can contribute to heart disease, heart attack, joint pain, and diabetes. And now, research shows that being overweight can put you at risk for another type of health problem: gum disease. You may not connect your weight with your oral health, but the truth is that your smile can benefit from you maintaining a healthy weight.
How does your weight affect your risk of gum disease? Gum disease is an inflammation of the gums, and cytokines are proteins produced by the body that have inflammatory properties. Overweight individuals produce more cytokines, which can then cause gum disease. With a third of Americans suffering with weight problems and over half experiencing gum disease, getting a handle on these two health risks is a big goal for dentists and other health professionals.
How can you lower your risk of gum disease? Here are a few simple steps you can take that will make a big difference.
Brushing and Flossing
The single best thing you can do to lower your risk of gum disease is to brush twice a day and floss once a day. Many people skip the flossing, but this is an essential part of your gum disease prevention routine. Brushing alone cannot get below the gum line or between teeth, and it's below the gum line that gum disease flourishes. When you floss, you can remove the plaque and bacteria that hides in the gum pockets and inflames the soft tissues of your mouth. Don't skimp on the flossing; make sure to floss once every 24 hours.
Visiting the Dentist
The Fairfield Dentist can also help prevent gum disease with professional cleanings twice a year. Our team can remove hardened plaque and damaging tartar that you may have trouble clearing away, preventing these substances from causing both decay and gum disease. Your dentist can also spot the earliest warning signs of a problem and provide direction on how you can stop the problem from becoming worse.
Diet and Exercise
Lastly, maintain healthy diet and exercise habits to keep your weight at an optimal level. The more we learn about the body, the more we know that various factors affect every area of your health, and with the new research showing that being overweight puts you at increased risk of gum disease, we want to make sure that you're doing all you can for every part of your body, including your smile!
5 Mistakes You Might Make While Flossing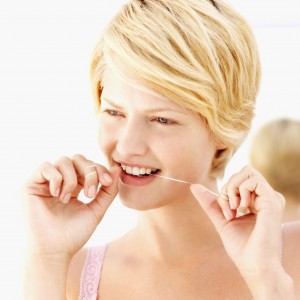 Flossing is a crucial part of dental hygiene, and one that shouldn't be taken lightly; after all, it's a tried-and-true method for getting rid of stubborn food particles that settle in hard-to-reach places between teeth, as well as an effective way to disrupt cavity-causing bacteria and keep them getting too comfortable. Of course, you might be thinking: how hard is it to drag some string between your teeth? Harder than you might think. Countless people make casual errors every day when flossing, and while it might not seem like a big deal at the time, you could find yourself in need of fillings or other restorative dental work before you know it. Here are five common mistakes that are made during flossing that you should watch out for:
When You Use the Same Section of Floss the Entire Time
As we said above, flossing removes harmful bacteria from between your teeth. Why would you want to move that bacteria around your mouth into new areas instead of getting rid of it altogether? It might seem wasteful, but when you use the exact same area of floss on multiple teeth, you can replace plaque that's already been removed into a brand-new home.
When You Skip the Teeth in the Very Back
While some of your teeth may have an open space next to them, it's still important to work the floss behind them and do some cleaning. By doing this, you can make sure to remove bacteria that sometimes finds its way between your tooth and gums.
When You Snap the Floss between Your Teeth
Some of your teeth have very tight adjoining spaces. When you notice an area like this, try not to force the floss so that it jumps down against your gums. Instead, work the floss back and forth until it slides through. Snapping the floss not only hurts your gums, but it can also cause them to recede. Gum disease might not be far behind, too.
When You Quit Because Your Gums Start Bleeding
We understand that the sight and taste of blood can be scary sometimes, but don't worry! You're not hurting your gums. You're just suffering from gingivitis, a condition that happens when your body sends more blood to the gums so that they can fight off growing plaque. You can alleviate this condition by removing that plaque with flossing. After a few days of dedicated flossing, your gums should return to normal!
When You Floss Aimlessly Without Keeping Track Of Your Teeth
You have a fair amount of teeth, and when you're flossing, it can be easy to become distracted and accidentally skip one or two. Creating a plan that you follow whenever you floss will guarantee that you leave no area untouched. As long as you stick to it, you shouldn't have any problems!
Just be sure to watch out for these common mistakes, and keep flossing! Your teeth will thank you.
Cavity-Fighting Effects of Cheese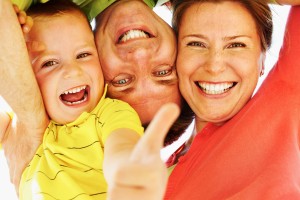 Choose cheese for your next sandwich ingredient or salad-topper! As a child, everyone has heard parents and other adults lecturing on the importance of eating vegetables and drinking milk to grow up big and strong. But did you know that eating certain types of cheese at any age can also help you stay healthy?
Multiple studies have shown that chewing processed cheese can prevent cavities and other decay from taking place. During a clinical study performed by Dows Institute for Dental Research, it was shown that after chewing just a single cube of cheese, a tooth's surface re-hardened and strengthened by over 100%, thanks to the cheese's mineral-boosting components. It's understood that regular servings of this dairy product prevent the demineralization of teeth, and will help boost the remineralization process. This means that enamel, the protective layer of your pearly whites, is reinforced, and can better shield your teeth from decay-causing bacteria.
It doesn't hurt that cheese contains substantial amounts of calcium, which has long been known to prevent osteoporosis and keep bones resilient.
Cheeses that can protect and increase your oral health include:
Brie.

sharp cheddar.

Swiss.

Gouda.

Bleu.
Think twice about skipping the cheese on your next sub! There are many benefits of this delicious snack that can improve your oral health. Many doctors also praise its metabolism-boosting effects. You don't have to cut it completely out of your diet, so those of you who have managed to stick with your New Year's resolutions can incorporate moderate amounts of dairy intake back in your daily life. (And congratulations on sticking with your goals).
As with any meal, it's still important to brush and floss after eating. If you're concerned about your tooth's sensitivity for any reason, or suspect that you may have a cavity, please contact your dentist at the earliest convenience. No food, diet, or beverage can replace the educated and skilled eye of your dental professional.
What Causes Tooth Sensitivity?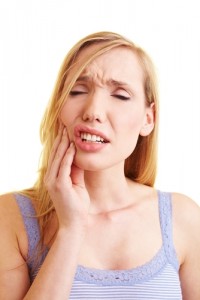 One common issue patients raise with their dentist is tooth sensitivity. Many experience it without knowing what causes it. In today's post, we'd like to look at that question.
Often, tooth sensitivity occurs when the gums have receded, leaving tooth roots exposed. Tubules in the roots lead down to the tooth's nerve. These let stimuli like hot and cold reach the nerve, creating a shock of sensation.
Gum recession is spurred by a variety of factors, including:
Gum Disease
Also known as periodontal disease, this is the primary cause of gum recession. What's more, it's been estimated that a majority of American adults have some form of the disease. Gum disease can be treated or prevented through regular oral care at home and regular visits to your local dentist.
Brushing Technique
How you brush can impact your oral health. When you brush aggressively using a hard-bristled toothbrush, you aren't doing your smile any favors. This kind of brushing can harm your gums and your teeth alike. Brush thoroughly but gently, and ask your Fairfield Dentist for advice on what kind of brush you need.
Teeth Grinding/Cracked Teeth
Also known as bruxism, teeth grinding is a common sign of stress. Over time, grinding will damage teeth, possibly to the point that teeth become cracked. When teeth are cracked, bacteria can gain access to a tooth's pulp, causing sensitivity. See your dentist about treating your teeth grinding with an oral appliance.
Age
It's not uncommon for patients between 25 and 30 to experience sensitivity. If that fits your situation, talk to your doctor about what you can do to treat your discomfort.
Is sensitivity putting a damper on your sense of health and well-being? Call your local Fairfield dentist. Sometimes changing hygiene products is all it takes to tooth sensitivity. You don't have to live with your discomfort. A long-term solution is possible!
Want a healthy smile? Try vitamin D!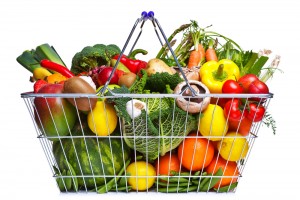 Vitamins and minerals have been shown to have a countless number of various benefits for the human body, and some may have benefits specifically for your smile. New research has shown that vitamin D may help lower your risk of tooth decay. And because the modern lifestyle often keeps us out of the sun (the main source of vitamin D) and few of us drink vitamin D-enriched whole milk these days, vitamin D supplements may be a vital part of your oral health regimen.
According to a review of research published in Nutrition Reviews, vitamin D was linked to a possible 50% reduction in tooth decay. Vitamin D has long been known to help strengthen bone, but dentists were long uncertain about the role this nutrient played in tooth health. However, after reviewing 24 different clinical trials from the 1920s to 1980s, it is now believed that Vitamin D helps keep cavities at bay, which is great news for your smile.
How can you up your vitamin D? When you're exposed to sunshine, your body will naturally produce vitamin D. Just 10 minutes in the sun every day is about what's needed to maintain healthy levels, but some of us don't even get that much. You can also drink vitamin D enriched milk, and fish and eggs are a good natural source of vitamin D. Because vitamin D isn't found naturally in very many foods, various foods are fortified with added vitamin D, like soymilk and orange juice. Check labels to find foods fortified with vitamin D.
Besides protecting your teeth from decay, vitamin D has been linked to the prevention of cancer, osteoporosis, diabetes, heart disease, and hypertension. It can help you maintain beautiful and healthy hair, and it can reduce the inflammatory response. If you've been experiencing chronic fatigue, you may find that supplementing your diet with added vitamin D can help. Lots of people overlook the importance of vitamin D, but now that we know that it can help you keep your smile in shape, we may be recommending more of it at your next dental checkup.